In 2016, Montana had zero reported acres of industrial hemp. In 2018, Montana narrowly became number one in the country for hemp acres at approximately 22,000 acres. In a state with over 5 million acres planted to wheat alone, that's still a relatively small number. But it represents a dramatic increase and one that is getting a lot of attention.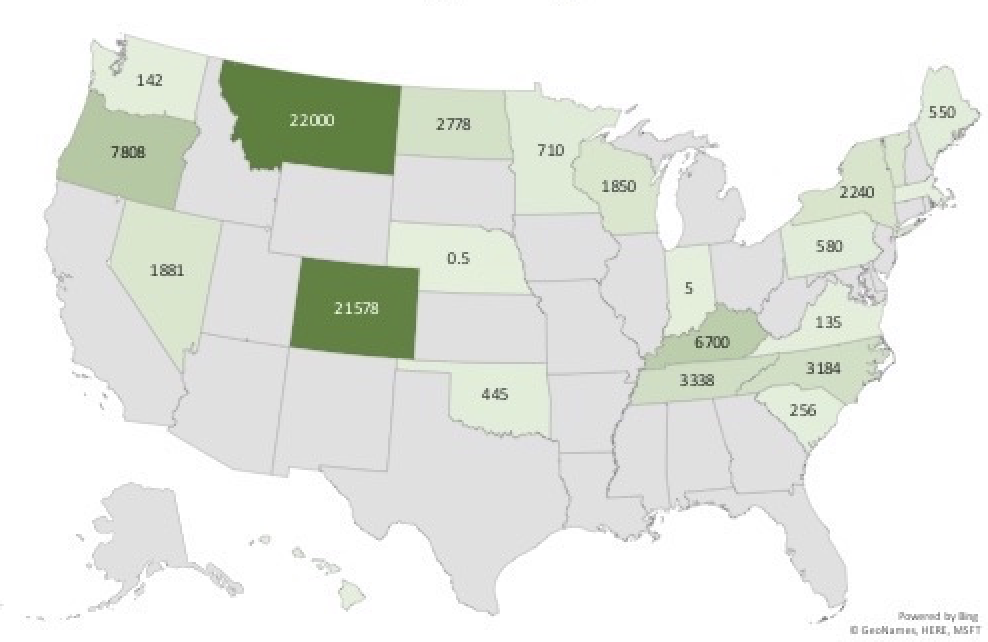 So, what's up? One of the reasons that industrial hemp has been such a buzzing topic is that cultivation has largely been banned for many years. The 2018 farm bill changed that and labels industrial help as a commodity crop that can be covered by federal crop insurance. OK, what does industrial hemp mean? The Montana Annotated Code defines industrial hemp as "all parts and varieties of the plant Cannabis sativa L. containing no greater than 0.3% tetrahydrocannabinol," or THC.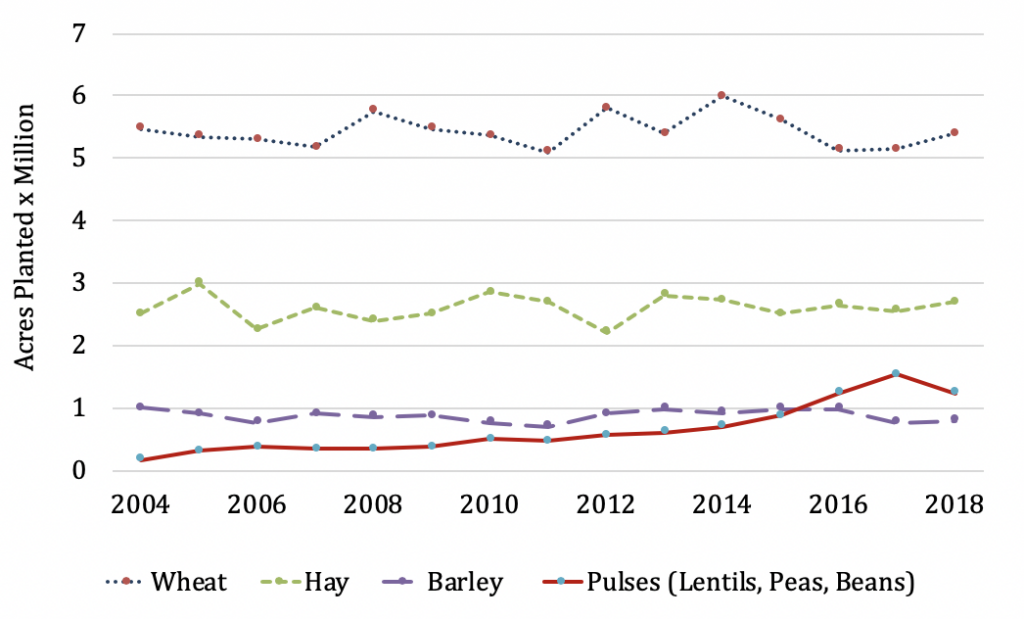 Another reason I hypothesize that hemp has generated so much interest is prices for most major commodity crops are not great right now. USDA forecasts that year over year net farm income will decline approximately 12% from 2017 levels, which were a brief respite from the previous several years of declines. According to Health Canada, hemp has a short growing season and suppresses weeds, both of which are pretty desirable qualities in general, but particularly for Montana growers. And there have been reports of farmers turning a nice profit growing hemp while other crops have had a rough time in the market.
Where is this hemp production taking place in the state? Data from Ian Foley at the Montana Department of Ag show the bulk being produced in Montana's northern counties—with Roosevelt, Sheridan, and Toole counties as the top three in terms of acreage for 2018. These counties are all pretty close to Canada, where hemp production has been legal since 1998 and grew nearly 140,000 acres in 2017.
Currently, there are no shortage of purported uses for the crop, including paper, rope, protein supplements, and construction materials. One product that has received a lot of attention over the last couple years is CBD, or cannabidiol. At least a couple CBD processing facilities are currently in the works in Montana. But both the legality of cannabidiol, and its efficacy (especially with regard to dosing) in many suggested uses such as treating anxiety are murky.
So, is hemp the next big thing? Probably not for risk averse farmers. Some advisors are suggesting that growers secure a purchaser before planting, which would address at least some of the market, but not production risk. Signs point to acreage of industrial hemp expanding over the coming year, which would increase supply and potentially drive prices down if demand doesn't keep up, potentially adding hemp to the list of crops fetching pretty marginal (or negative) returns. But as supply chains are formed and research continues, it's certainly something to watch.
This post was written with help from MSU DAEE Graduate Student Molly DelCurto, MSU Extension Cropping Systems Specialist Kent McVay, and Johns Hopkins Post-doctoral Research Fellow Manoj Doss.